Outline
Concept
Challenges
Evaluation
Outlook
Concept
ML applied to CFD - new lecture/exercise with state-of-the-art topics and tools.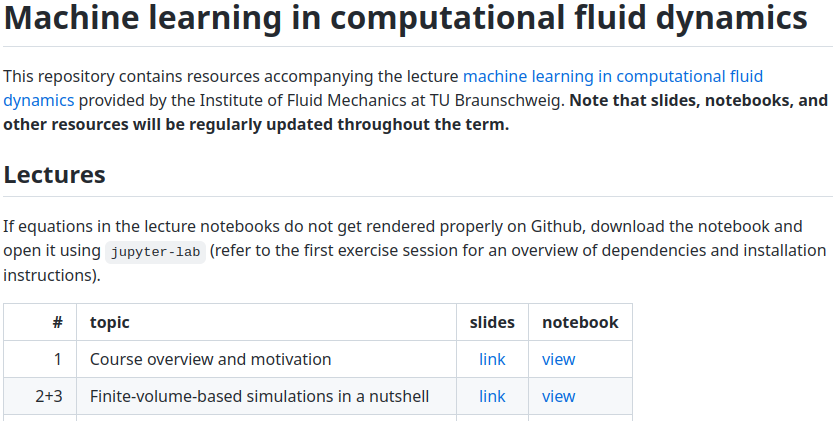 Lecture landing page on Github (link).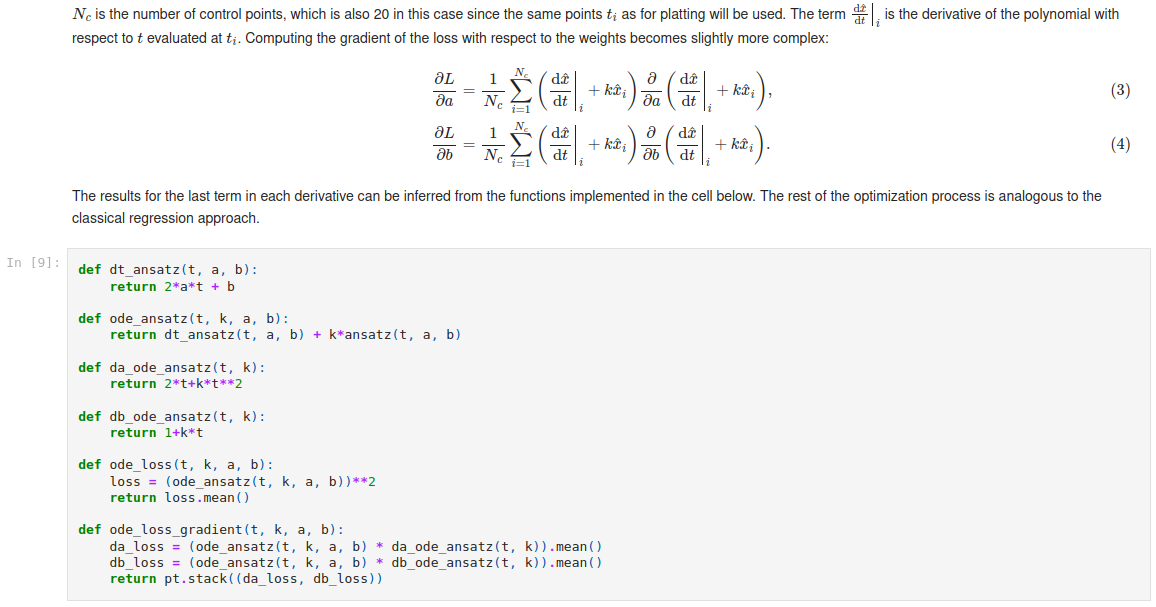 Jupyter notebooks - interactive lecture scripts.
Reveal.js slides
platform/device independent
available online
interactive (e.g. note-taking)
100% open-source!
no license costs - no strings attached
industry standard tools and libraries
Creative Commons and GPL content
$\rightarrow$ flexible and sustainable
Challenges
Mostly minor...
BigBlueButton vs. iPad vs. Eduroam
time consuming revision/creation process
(some) students miss essentials
no legal basis for guest access
Evaluation
Just a few selected numbers...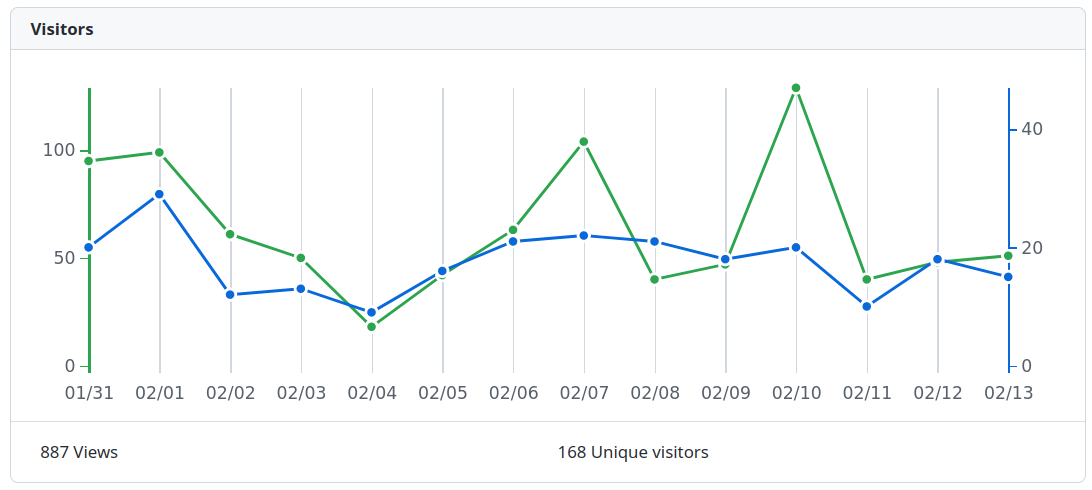 Traffic created by lecture repository (two weeks).
Lecture content up-to-date?

E-learning support?

Outlook
repeat/extend lecture in WS 2023/2024
transfer concept to next lecture
solutions documented and accessible
Thank you!